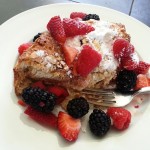 Do all the prep the night before so that in the morning it's just a pop in the oven and enjoy without a load of dirty dishes to clean
Found this recipe on FoodNetwork's website.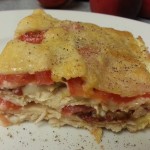 I like to make Hot Browns with the leftovers at Thanksgiving. When I saw this recipe had to give it a try. It's pretty good. Next time I think I'll still make a cheese sauce to go with it. If you don't want to make a cheese sauce from scratch this store bought Welch Rarebit sauce from Stouffer's works well.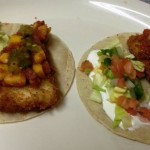 We love a good fish taco so I decided to come up with my own take on this classic.
Restaurant fish tacos are either grilled or breaded and their breading is too often on the heavy handed side (it's not Fish and Chips for crying out loud) so I went with a panko covering to give the crispiness we like from the fried preparation while still getting more of the lightness that a grilled piece gives you.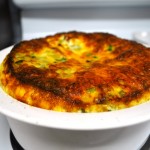 Fluffy and light version of a Chile Relleno