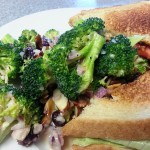 Saw this dish on a Michael Symon show on FoodNetwork but only as a list of ingredients no measurements. It sounded really good so I thought I would try to replicate it.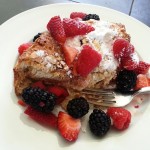 Do all the prep the night before so that in the morning it's just a pop in the oven and enjoy without a load of dirty dishes to clean
Found this recipe on FoodNetwork's website.

Note: that you will want to refrigerate this dish for 4-24 hours