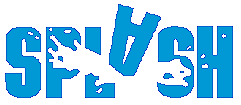 The Sordid History of
Splash Custom Pools and Spas
(as used by SplashWorks, LLC)*



1997 - Destruction
---
I continued to hear nothing from Mike about his forgery or the disposition of the cash or checks, despite my putting a printout in his in-basket, on his desk and even on the seat of his chair everyday. On Saturday, January 4, 1997 I called Mike's house and gave a message to his wife Shelley that I needed Mike to bring in those items. I never heard from him all day long and tried to call his mobile (6:34pm) and his house (4:39pm, 6:45pm). No calls were returned or answered. I went by his house and saw that all his cars were home, lights were on and people were walking around. I again tried to call him with the same result - no return call to a page (6:53pm) or answer to his house phone (6:56pm) which just rang and rang. I then went back to the office and paged him that I needed him to bring me the checks and receipts to my house that night.
Driving back to my home I decided to try Mike's house phone (7:38pm) one more time. Surprisingly (or maybe not) he answered on the first ring. When I asked him if he had gotten my page he said no that the battery in his pager was dead. When I then told him what the page was he flatly refused to bring the items to me and said that he would not be able to get to them until Monday (strange since the items were now apparently not at the office or his house).
I dropped my family off at home and headed back to the office. On my way there I called Scott Weinberg to meet me there. While I called the Police to add an embezzlement complaint to my forgery complaint I sent Scott to the store to get a new lock for the office door. I then called a friend to get a referral for a good litigation attorney. He recommended Philip G. May of the Phoenix law firm May, Potenza, Judson and Baran. I called his number to request that he call me. I then sent a page to Greg and Steve to let them know that if they needed to get access to the office before Monday then they could get hold of me at home or on my pager. No need to page Mike since he had said that his pager was not working! Besides I knew that either Greg or Steve would take care of that chore. Sure enough at 7:46pm Greg used his mobile phone for the first time in two days to call Mike's house.
The next morning at 11:07am Sunday, January 5, 1997 Mike called Greg on his mobile for 5 minutes. Mike then called my home on his mobile at 11:17am he started off the conversation by saying that he owned 80% of the company and that I could not force him out. I again told him I was only interested in getting an accounting of the missing funds, checks and for the truth about the forged check. Yet again he said that he had not forged the check and that I could not prove that he had. His statement reminded me of a petulant little child that has been caught with crumbs on his face and denying that he had been in the cookie jar. While on the phone with him Philip May called me and I asked him to call me back because I was on the phone with Mike. After a few more denials from Mike I laughingly hung up the phone leaving the words of "tell it to the judge" ringing in his ears. Mike called me right back at 11:23am and this time he was little more rational. He finally admitted during our ensuing 41-minute conversation after one more denial and my asking him what he would say when he was sitting on the witness stand that he had indeed forged my signature but that I "had forced him to do it". At that point I started laughing and hung up on him again. Mike then again called Greg and spoke to him for 18 minutes.
During the following week a guy who is a member of Mike's church, a neighbor and who happens to be a Mesa City Policeman came by the office with his partner and asked if Mike was there because they had a warrant for his arrest. Mike was not there and I came out of my office to talk to them. I recognized the officer as being one of Mike's friends and commented how ironic it was that he was coming in to follow up on my criminal complaint. He then commented that he had just been joking and was shocked to discover that there was actually a criminal complaint filed against Mike. I told him what the basic complaint was of forgery and embezzlement and he then left.
I did not see Mike during that week and finally on Friday, January 10, 1997 I had Scott Weinberg take a letter over to Mike's house. That note said that unless I heard from Mike I would instruct my attorney on Monday, January 13 to begin the process of shutting the company down. No one was home at Mike's when Scott took the note over there so I decided to stop by his house myself that evening on my way home and deliver another copy of that same note. When I went by his house the Dodge P/U was not around and someone else was driving his van. I asked that person if Mike was home and they said yes and went in to get him. When Mike came out he said that his wife had miscarried their baby. I expressed my apologies and told him that no one had informed the office of this. He said that Steve knew and was supposed to have told everyone. I told Mike that outside of the personal problems we were having that if he or his wife needed anything all he had to do was ask. Mike said thanks but that his church members were helping out and that he did not need anything from us. When I then asked Mike if he had gotten the note from earlier in the day he said yes and that I should already have been served by his attorney that he, Mike, was suing to shut the company down.
I had spent the past few weeks trying to get Mike to talk about the problems we were having over his failure to be truthful about the forgery, the missing checks and cash but instead of dealing with the issue he went to his attorney to file suit.
On the afternoon of Saturday January 11, I was finally served a copy of Mike's lawsuit and after reading it I called my attorney and began to prepare my answer to his allegations. Mike had sued through his attorney Barry Becker on January 6, 1997 for the appointment of a receiver (CV97-00333) and made the allegation that I had somehow "used assets of the Company for his own personal benefit or for the benefit of his other business activities." Despite the fact that only Mike and I were the partners in SplashWorks, LLC he dragged my wife Lori into his lawsuit - now he was not only attacking me but my family as well!
I spent that entire night down at the office making copies of every invoice I had ever presented to Splash through MicroWorks. I printed out the payment history on those invoices that demonstrated that not only was every charge valid but that I had floated Splash the payment of the invoices anywhere from 30 to 90 or more days. When payment was finally made it was just for the invoice amount with no interest or finance charge included. Amounts billed were always for actual cost with no markup or labor assessed. Probably +95% of the items billed to Splash by MicroWorks were for things like rent, mobile phones, pagers, cash loans etc.. I also took pictures of the office to show that while the lease was held in my name through MicroWorks you would be hard pressed to tell that a computer company was also housed on the premises. This was due to the vast majority of visible decorations, displays and furnishings being swimming pool related.
I faxed this info to my attorney to prepare our answer to their allegations.
Mike had continued to pickup payments from customers and was telling me that he had made the deposit to our Firstar Metropolitan account but when I would call the back they said they had no record of a deposit being made. When I would call Mike about this he would say that he had made the deposit at the Camelback branch, to which the bank would again deny that this had happened. Finally on January 13 Mike had a telephone conversation with our representative in which Mike's temper expressed his feelings about the banks handling of our affairs. The bank than decided to close our account. I personally was extremely pleased with Firstar and their work, so much so that I have continued to keep my personal accounts there as well as open accounts for a new company (www.openlines.com) with them.
Mike and I continued with the running of the company although no checks were being written as far as I knew since I was in possession of the Firstar checkbook and the accounts payable and besides the account was now closed.
On January 17 we held a meeting at my attorney's office on the 22nd floor of the BankOne Tower at which my wife and I were in attendance with our attorney, Philip G. May. Mike came to the meeting with his attorney Barry Becker, but without his co-plaintiff and wife Shelley Conway. He was accompanied however by Greg Bartzen. Greg was not allowed to attend our meeting and had to sit in the reception area since he had no standing in the company except as an employee. At this meeting Mike finally made an attempt to provide an accounting of the more than $10,000 missing cash that he had picked up and for which I had been asking for an accounting. It appeared that Mike must have ransacked his (my wife's) truck and his wife's van for any and every receipt he could possibly find. After excluding receipts for his lunch, no receipts for phantom expenses of "day laborers" and receipts for expenses for which checks had been used, etc. there was still over $5,000 unaccounted for.
At this meeting Mr. Becker broached the possibility of Mike buying me out of the company. We told them to make an offer and we would see. They also wanted the check from Firstar (about $10,000) closing out our account. Mike then provided an accounting for funds he had picked up and deposited (over $70,000) into our previously dormant BankOne account. Mike had changed the account number so that when I called the bank to check to see if he was using that account the bank told me the account was closed. Mike had also changed the account contact phone number to his home and the mailing address to his home. The funds that Mike had collected and deposited to the BankOne account had been expended in the form of paychecks to he and Greg as well as payments to sub contractors. Mike knew how much to write checks to the subs for because I had supplied him with a printout of our current accounts payable broken down by vendor. Sorta puts the lie to his assertions that he was kept in the dark about finances!
The lease on our offices at Val Vista and Southern was due to expire at the end of February and Mike presented us with a copy of a new lease that he had entered into on January 10th and which he had used company funds to pay for. This despite the fact that he had filed two days prior to signing the lease to liquidate and dissolve the company. He had signed for the lease in his name with a d. b. a. of Splash Custom Pools and Spas - not SplashWorks, LLC, thereby signing for sole and personal responsibility of the office! What a moron - or maybe he was letting on about his participation with Marc Maples, Kyle Morgan and Greg Bartzen in the new Splash Custom Pools and Spas, LLC.
On January 20, 1997 Mike presented through his attorney an offer to buy me out for a flat $20,000 paid at $800 a month over 25 months and the first payment would not be made until June 1, 1997. But they wanted me to pay for half of any payables that arose and which were not listed on a master Accounts Payable Report. All of this was supposed to be guaranteed personally by Mike (remember, the guy who filed three bankruptcies!). In exchange for so magnanimous of an offer I was supposed to sign a "Covenant Not to Compete". It was difficult to contain my laughter when I read his offer because Mike was always telling me and other people that I did not know the business. If that was true what was the point of the non-compete?
Since the company had produced a net profit (accrual basis) of 6.4% or $10,384.55 in net revenue on sales of $162,097.58 in 1995 and 12.7% or $198,424.04 in net revenue on I started to prepare a more realistic counter proposal.
Before I could complete this process however Twiddle-Dee and his minions Twiddle-Dumb and Dumber continued to misrepresent themselves to vendors and me. I had previously scheduled a meeting with our representative J. L. from CableRep Phoenix. CableRep is the marketing arm for placing television advertising on Cox Cable here in the Phoenix area. Because there was currently a buy-sell process underway between Mike and myself I felt I should continue with the meeting setup with our rep. The morning of this lunch meeting Mike (uncharacteristically) came into the office and asked me if I would be attending that meeting, I said yes and he then told me that due to what was going on he did not feel that he wanted to attend. Our rep was scheduled to pick me up at the office at 11:30 am. When she did not show up at 11:30 I thought "no big deal" she must be running late. When noon arrived and she still had not shown up I started to go out to the parking lot when Steve spoke up and said that he had forgotten to give me a message. He said that J. L. (our rep) had called to say that she was having car trouble and would have to reschedule. I then headed out to see some of my MicroWorks clients. That evening when I got back to the office I stepped into Greg/Scott's office to ask Scott a question and as I was leaving the office I saw a bill from CableRep sitting on Greg's file cabinet. I picked it up so that I could make sure it had been entered into the accounts payables when I saw that it had been sitting on top of a presentation dated that same day and addressed to Mike and Greg from CableRep. I was immediately suspicious and tried to reach J. L. at her office and on her mobile phone. Not being able to reach her I called Ron Bergamo of Bergamo Communications. Ron used to be the President of Channel 10 and besides being a friend of mine we had retained him to provide help in placing advertising. The above presentation had also been addressed to Ron. Ron told me that he had gotten a call from J. L. earlier in the day to say that "we" had called her and cancelled the meeting since Mike and Greg were both in Tucson working on a pool (this was a lie, but more on this Tucson "contract" later). He further told me that he asked J. L. to bring a copy of the presentation to him and to take a copy to our office. When J. L. got to Ron's office to take him his copy she asked him if he was aware that I was "no longer with Splash", Ron said that he had not heard that. After Ron related this to me I then called information and got hold of J. L. at her home and she filled in the rest of what happened. When she got to our office to bring a copy of the presentation Steve told her (apparently thinking I might walk in at any moment) that he had forgotten to tell me that the meeting was cancelled. He then told her that he had made up a story of J. L. having car trouble. When she got to the office she found that Greg was indeed there and before she left she was able to get Greg to sign a contract to purchase advertising, in direct conflict with the agreement Mike and I had entered into to maintain the status quo. J. L. was very upset when I told her that none of what they had told her was true and she was angry that they had tried to "put her in the middle".
I then called my attorney to tell him about their latest actions and told him that I would have to look over our counter offer again. Upon review of their actions I had Phil present the following as our counter offer dated January 27, 1997. Since we had our initial hearing in Superior Court set for the morning of January 31, 1997 we set a negotiation deadline of January 29, 1997 at which time all settlement offers would be withdrawn if an agreement was not reached. I asked for $40,000 cash for my shares and $3,244.89 for our jointly held property, Mike would also have to obtain new financing for the company's two vehicles since they were in our name. We also asked for an additional $40,000 payable over 12 months at 10% interest for the ongoing value of the business.
We then said that if they found this unacceptable than we would offer him the same that he had offered me except we only wanted an anti-piracy clause not a non-compete. We also offered to pay him $3,404.10 for the jointly held property. Mike rejected this offer and we moved to file our Counter suit against him since there would not be a purchase of the company by either one of us.
We had mentioned to Mike and his attorney on numerous occasions our objections to Mike twice having used company funds totaling $1,600.00 to pay for the services of his attorney. They never made any attempt to rectify this situation despite our warnings that we would bring it up in court on the 31st.
The morning of January 31 came and found us sitting in the court of Judge Michael McVey of the Superior Court of Arizona. This hearing went very well. The Judge entered our joint stipulation for the appointment of a receiver, David A. Birdsell, CPA. He entered our joint stipulation, after considerable discussion, for the termination of Greg and Steve's employment effective that same day and he ordered Mike to immediately repay the company the $1,600.00 that he had spent for his attorney as well as the $900.00 spent to renew the lease on our office. Court was than declared in recess.
The next week was spent getting ready to present the company's information to the receiver. But first another fire erupted.
Toward the end of the first week of February I got a call from Blue Stake to say that there was not a conflict at an address in Chandler. I waited until Monday, February 10, 1997 to call the City of Chandler about this address. The permit office at the City of Chandler said that a permit was ready to pickup so I got in my car and drove there with Scott.
We found that a construction permit had been submitted by a "Splash Pools" on February 4, 1997 by Steve Hulse. The site plan for this permit had been submitted on SplashWorks plan paper with our address, d.b.a. and logo. The application submitted also listed our former address on Broadway were the Splash Pool Service owned by Kyle Morgan was housed. It also listed Greg and Steve's home phone numbers as contacts, It used SplashWorks City Sales Tax number a bogus State Sales tax number and the contractors license number used (in a revoked status at the time) was for Greg's old company of Southwest Aqua Structures.
In fact if you look at the Yellow Page ad in the Phoenix Metro Phone book for the 1997-1998 year. You will see that Arizona Splash Custom Pools and Spas is using the service license (C6-098051) of some company called Desert Sky Pool Care and the invalid construction license (B5-098623) of Southwest Aqua Structures.
In 1996, Kyle had moved into our former offices on Broadway when we moved out because the suite was ideal for a pool service and maintenance company. Additionally, the electricity at this location was still in my name a year (and remained so until April 24, 1997) later because Kyle would have had to pay a deposit to get it turned on due to his credit.
I paid for the permit with a personal check so that I would have it so that work could not start until this matter was cleared up. I talked to Kyle about this issue and he lied to me. Kyle said that he had nothing to do with Marc and Greg and that he would call Greg to tell him not to use Kyle's address and to tell him that the license that he was using was revoked.
We waited for them to do work on this pool and when they did we filed a complaint with the Registrar of Contractors (ROC) on February 24, 1997 against Southwest Aqua Structures for two pools that they were working on without valid license or bond.
The first pool (located in Chandler) was all the way to the deck phase and the second pool (located in Mesa) had the excavation started without having a permit (although one had been applied for).
The City of Mesa went out to the second job and put a stop work order on it and the ROC got the City of Chandler to deny any further inspections on the first job until Southwest Aqua Structures was able to produce a valid license. The ROC also contacted the other local cities and requested the same assistance.
Greg then went back and finally fixed the pool that had caused his license to become revoked in the first place and had the homeowner contact the ROC to inform them that the complaint had been satisfied. The ROC then moved Greg's license from a Revoked status to a Set Aside status. The vendor that fixed this problem of Greg's sent the bill to me - not to Greg!
On February 19, 1997 Mike finally revealed under questioning from me, in the presence of the Receiver, to provide us with a contract amount for a display pool built in Tucson for Diamond Key Homes that we had built the pool for free! The next day I called Diamond Key Homes and had them fax me a copy of the "contract" that had been executed with them. This "contract" showed that on January 10, 1997 Mike and Greg had contracted to build a free display pool in exchange for Splash Custom Pools and Spas being given exclusivity within the tract of homes being built in that subdivision. This "contract" was submitted t Diamond Key four days after Mike's lawsuit was drawn up by his attorney to close the company and two days after it was filed in Superior Court! This was an obvious attempt by Mike and Greg to defraud the company by draining the company's cash and a breach of fiduciary duty to me and the company by Mike to conserve the company's funds to ensure the creditors could be paid at the close of the company.
It also brings up the issue of what Greg was doing and thinking since he had entered into partnership with Marc Maples and Kyle Morgan on October 7, 1996 to open a company operating with our d. b. a. - Splash Custom Pools and Spas. Was Greg looking to capitalize on the pending demise of our company engineered by he and Mike by causing us to pay for a benefit that they would try to take to their new partners? Certainly sounds reasonable and plausible.
After this meeting on February 19 it was apparent that the company was going to be upside down. During the weeks following Mike's filing to dissolve the company he had continued to take a weekly draw of $1,000 along with having his truck, gas, mobile phone, pager and insurance paid for by the company. That coupled with the loss of any funds from the Diamond Key project and our inability to now pay State Sales tax resulted in the company being in a negative cash position as far as payments to vendors, subcontractors and investors (me). I then initiated an overture to the Receiver on the late afternoon of February 20 to acquire the company for its debt obligations. This means that I volunteered to assume all the company's debt obligations in exchange for Mike relinquishing his shares and claims to the company. To ensure that this would happen the Receiver asked if I would place the required amount, about $30k, into an escrow account for payment to the sub contractors. I agreed and set an initial deadline for Mike to accept my offer by the end of business on the February 21, the next day.
One of our creditors that we owed $7,949.81 to said that I was offering Mike a "gift from god" and that he would have to be "dumber then we think not to accept".
The Receiver talked to Mike that evening and relayed to him my offer at which time Mike said that he would do the same thing. The Receiver pointed out to Mike that his previous bankruptcy filings did not reflect well on his offer to come through with the ability to put up the money to ensure this would happen. Also that Mike would have to put up an additional amount to cover taking over both trucks.
The end of business on the 21st came and went without hearing from Mike or his attorney so I decided to give Mike the weekend to think about it and come to his senses that this was the best alternative to bankrupting the company. I then heard from the receiver on Tuesday that it appeared that Mike was "going to give me everything I had asked for, but not everything", what this meant we did not know. Days went by without a word from either Mike or his attorney and finally on the morning of February 27, 1997 Mike came into the office got some stuff and did not say anything to me. Later that day I found out that Mike had gone out of town for the weekend and we still had heard nothing from either he or his attorney. At that point we contacted the Receiver that all offers were now officially withdrawn and that he should proceed with all speed to wind up the affairs of the company.
Early in February I had taken back procession of the 1996 Dodge Ram Extended Cab 4x4 that Mike had been driving so that the truck could be put up for sale. Now I decided that since Mike had apparently purchased a new Chevy S10 Extended Cab P/U there was no need for Mike to be driving around in the remaining 1996 Ford Ranger that he was still driving. Especially since it was in my name and the company was not going to have the funds to make the payments on it. I found out on the afternoon of March 1, 1997 that Mike had returned to town and I went over to his house with Scott to repossess the Ford Ranger.
When we got there the Ranger and Mike's new S10 were in the garage with the garage door open and his van was in the driveway. I tried knocking on the front door, the garage door, ringing the bell, paging and calling both the home number and mobile number to try and get hold of someone in the house. I was not successful in this. During this same time however the next door neighbor came outside and loitered around for a few minutes then went back inside. After he had gone back inside we heard the phone inside of Mike's house ring followed shortly by Mike's wife coming outside to see what we wanted. I told her that I was there to get my truck back from Mike since he was not doing anymore work on the pools. She said that Mike would deliver it to the Receiver on Monday.
Not wanting to make a scene I got back in the car and called the Receiver's office expecting to leave a message about what had just happened. Unexpectedly and most fortunately, he was in his office and I asked him if he was willing to tell Mike to turn the truck over to me then and there and he said yes he would.
I then went back to the door with my cel phone in hand and this time Mike opened the door to my knocking. I handed handed him my phone I could only hear Mike's side of the conversation and I heard him tell the Receiver the ludicrous statement that he had not been aware that my offer had a deadline. Mike eventually got off the phone and cleaned out the bed of the truck so that I could take it back.
The moving company I hired (Allways Moving) finished moving us that weekend to our new office at Gilbert and Southern. They moved all of the stuff for MicroWorks as well as for Splash. Never once did I hear from Mike about helping to either move items or helping to pay for the expense of moving.
Finally on Monday, March 3, 1997 we received a faxed letter from Mike's attorney. The letter had originally been dated for February 25, 1997 however that date had been scratched out and the 28 written in. It is obvious that their answer had been prepared the week before but they just did not care when the answer was sent. In their answer they agreed that I could purchase the company for it's debt but they also wanted to know how much money I was going to give Mike for relinquishing his share!
Mike had now decided that he would rather see SplashWorks creditors get screwed for pennies on the dollar for what the company owed them rather than let me purchase his share of the company and infuse it with enough capital to ensure that it could pay it's creditors in full.
A few days later I was again talking to the creditor that the company owed $7,949.81 to and when I told her what had happened she expressed her amazement that Mike was dumber than they thought.
In addition to their ridiculous terms for my buying the debt they made nine new allegations. In those allegations he said that among other things that when the company had moved into it's new offices in 1996 that Mike and I agreed that I needed to be reimbursed for the more that $9,000 that the company then owed to me. There was a check for this effect but that a few weeks later there was another check written to me for $2,500. They then said that there was no explanation for that check. If they had taken the time to look at the copy of the Quickbooks Pro accounting file in their possession they would have seen that I had loaned that much money back to the company. The purpose of which was to cover Mike when he took a draw check that caused the company's account to go into overdraft when vendors and subcontractors where paid at the end of that week. So essentially I loaned the company money so that Mike could get a "paycheck" while I went without the draw that was due me as an owner. The rest of their allegations were just as weak and spurious.
Things were then quiet for a while until the second week of March when we heard from a neighbor and former employer of Mike's that Mike and his confederates were starting a new pool for in Mesa. We got the address and I called the City of Mesa to find out if a permit had been submitted and obtained for this pool. When the City said that not only was there no permit issued for that address but that a permit had not even been submitted for Scott went over to the house on Thursday, March 13, 1997 and talked to the homeowner. The pool had been completely excavated and was already at the plumbing stage when he got there. Scott informed the homeowner that their contractors where operating without a license and were without bond or even permit to build the pool.
On March 14, 1997 we filed another complaint against Southwest Aqua Structures with the ROC that this pool was being dug without a valid license or permit.
Other then hear from Mike's attorney that I was in possession of SplashWorks equipment and wanting to know if I was "paying" for the privilege we heard nothing the rest of March and most of April. In answer to their query I pointed out that the items were being stored here so that we did not have to use meager company funds to pay for a storage locker. I also pointed out that with them here the Receiver could have access to them if he needed them and besides I had not charged Splash to move them or to store them, as of yet.
Finally on April 23, 1997 we heard from the confederate camp with a vengeance. At about 4:30pm that day I was served with another lawsuit! This time from "SPLASH CUSTOM POOLS AND SPAS, L.L.C., an Arizona limited liability company; SPLASH POOLS, INC., an Arizona corporation; MARC D. MAPLES, a single person," suing SplashWorks, myself, my wife, Scott Weinberg and his wife and Black and White Corporations and Partnerships, John and Jane Does. Interestingly only Scott and I along with our wives were served process. The Receiver for SplashWorks was not served and neither was my partner in SplashWorks, Mike Conway.
This lawsuit also was filed in Superior Court, but this time in the east valley, the case number is CV97-90831. In this suit they allege all kinds of stuff and that what they were alleging to have occurred happened to benefit our marital communities. Sounds like they where trying to obtain the ability to confiscate our personal property if they should somehow win their restraining order and the damages that they said they would seek.
They alleged that "Upon information and belief, defendants SplashWorks and Riddle are not properly licensed and/or bonded to do business as a swimming pool contractor in Arizona because they are operating under a residential swimming pool contractors license (No. B5-107092) for which the statutory Qualifying Party is and has been for more than sixty days, ineligible to serve in that capacity." Well a simple look at the calendar shows that this allegation is false. Their lawsuit was drawn up on April 10, 1997 and was filed with the court on April 15, 1997 we were served notice of the complaint on April 23, 1997 and the hearing was held on April 25, 1997. The company, SplashWorks, LLC, stopped contracting by stipulation on January 31, 1997 and Mike "resigned" as the "Qualifying Party" on March 4, 1997. Therefore if we use the date that Mike "resigned" in the eyes of the ROC as day 1 than we see that on the date they drew up their lawsuit only 37 calendar days had passed. Additionally on the date they filed with the court only 42 calendar days had passed. Even if we look at the date that the hearing was on only 52 days calendar days had passed! So where they get this "sixty days" is strange, must be that "new math".
They also allege that "Defendant Weinberg is not licensed or bonded to do business as a swimming pool contractor in Arizona." To which I say and your point is…? Over +99% of the population of Maricopa County fits this allegation and I do not see them being sued for it. Scott has not contracted with a single person to build a pool.
So, talk about the pot calling the kettle black (if you will forgive that old slang term.). At the time that Greg's company Southwest Aqua Structures is pulling permits with both a revoked and then set aside license and Marc's company Splash Custom Pools and Spas, LLC is signing contracts and digging pools without a license or bond they are complaining about us who are doing neither.
Southwest Aqua Structures license (B5-098623) was issued on August 19, 1993 and was then suspended from May 20, 1994 to September 15, 1994 due to lack of bond and was then revoked on November 12, 1996 for the failure to take care of a customers complaint. It was not until February 10, 1997 after I raised the issue with the City of Chandler that Greg took care of the problem that had caused his license to be revoked. Then without his license every being brought back current from it's Set Aside status it was cancelled on March 13, 1997. Splash Custom Pools and Spas on the other hand had it's license (B5-121999) issued to it on March 13, 1997 and obtained bonding effective that same day. Is the date of March 13, 1997 a coincidence? I think not.
Then they try and say that Marc's company Splash Pools, Inc. and Marc Maples as an individual have first use to the term "Splash Custom Pools and Spas" and the logo "Splash" by laying out the certificate numbers he had filed with the Secretary of States office. Well a simple chronology shows that this claim is bogus and without merit since Arizona is a first use state and it is obvious that neither Marc or his company in which he is the sole shareholder were the first to use any of it. The name Splash Pools was first used separately by John Merrell as early as 1983 and then Splash Custom Pools and Spas was first used by SplashWorks, LLC in 1995.
As for Marc's use of the version of the "Splash" logo on his advertising material that he uses it makes me wonder if the nice folks over at Touchstone/Disney would be interested.
Some of the other fun stuff in their lawsuit says that "At the beginning of February, 1997, Plaintiffs learned that Defendants were using one or more of Plaintiffs' registered trade names…" Did these guys just wake up like old man Rip Van Winkle? Did they just crawl up out of the primordial ooze? Did the scales just fall from their eyes? They (Marc, Kyle and Greg) had either been an employee (Greg) or done subcontract work (Both Marc and Kyle) for us as SplashWorks, LLC, d. b. a. Splash Custom Pools and Spas since almost day one. In fact Marc had supervised a pool for us in November 1996.
Then they brought up the fact that they had sent a letter to SplashWorks on February 7, 1997 telling us to stop using the name Splash Custom Pools and Spas. This is seven days after Mike and I had been in court to appoint a Receiver to take over the company and seven days after Greg was fired. What point did it make to answer so ridiculous a letter - the point was moot!
Then they said that Scott and I were telling their customers that they did not have a license and that they were not bonded. I am confused here. Who's customers are we talking about? Southwest Aqua Structures or Splash Custom Pools and Spas. L.L.C. Somehow by informing people of the truth we were making "disparaging and defamatory statements". Well sorry if the truth hurts little boys don't come crying to me if life is rough and you have to face the music.
Then they commit hearsay by saying that a customer had told them something without including quotes as to what was alleged to have been said or having an affidavit to back it up. They could not provide this because it is not true. They said that Scott and I had gone to this customer's house and made "knowingly false, disparaging and/or wrongful statements" to them. Well it is true that Scott met with some of these people and it is true that he made some of those statements. However they were not false or wrongful, as for disparaging - that is in the eye of the beholder. As for my having gone over there, well I could not pick those people out of a line up if my life depended on it since I had never meet them or even talked to them in my life.
They (Splash Custom Pools and Spas, LLC) are even mad that we filed complaints against Southwest Aqua Structures with the ROC and that we made statements to the Cities of Chandler and Mesa about Southwest Aqua Structures license. You would think that a company like Splash Custom Pool and Spas, LLC that claims to be so reputable would be glad to see a disreputable company like Southwest Aqua Structures stopped from giving the industry a bad name. Never once did we file a complaint against Marc Maples pool cleaning and repair company (Splash Pools, Inc.) or his new swimming pool construction company Splash Custom Pools and Spas, LLC.
They even got upset that we had told people that Mike (now an "employee" of theirs) had engaged in forgery and embezzlement. Well Mike has admitted to have "placed the signature of Counterclaimant David Riddle upon a Company check without Counterclaimant's knowledge or consent…" and I do have a complaint filed with the Mesa Police Department over the issue of forgery and embezzlement as well as a civil action pending.
Then they asked for an injunction to stop our use of the name and trademark and they alleged Business Defamation, Trade Name/Trademark Infringement and Unfair Competition and Tortious Interference. Finally they asked the court to give them "compensatory and punitive damages". To me it sounds like they are not doing any business and want to blame me for their own problems and the problems inherent to any undercapitalized new business startup.
In the VERIFICATION to the complaint I believe Marc is guilty of perjury since he "swear under oath" that the complaint he is filing is true to the best of his knowledge when even a cursory review of the facts shows it to be obviously false.
Even the "PLANTIFFS' MOTION FOR TEMPORARY RESTRAINING ORDER" (TRO) filed by and signed by Marc's attorney is not accurate. He signed and initialed that "The undersigned certifies that Defendants have been provided prior notice of this motion and the Complaint filed herein by personal service thereof. RESPECTFULLY SUBMITTED, this 10th day of April, 1997." Well, the first we were made aware of this filing was indeed by personal service, but not until April 23, 1997, certainly there was no prior notice of any kind.
When we got into court on April 25, 1997 their attorney told the court that he did not want to talk about the items in the complaint they had filed instead he wanted to talk about this internet site! Imagine that! He wanted to talk to the court about a little site on the vast internet that has no advertising to cause people (like you) to come surfing by. He than made a big deal about being able to bring a case about the Internet into court and showed Judge Dennis W. Dairman a printout of the site as it was than constituted. Never once in their complaint had they made any mention whatsoever of the Internet. So not only were they wanting to argue a case in which we had only had one day to prepare on what they did allege, but they wanted to argue points that they had not even put forth as being contentious.
When my attorney got a chance to speak he wanted to make sure that the court knew that the plaintiffs had attempted to get a TRO without our being notified despite what the plaintiffs' attorney had certified as having occurred. Additionally that he was only here to represent some of the parties in the suit since the company was in receivership and the Receiver had not been served and was thus not represented in court.
Phillip then laid out the simple reasons why a TRO was not warranted or needed and that if the Internet site was an issue than we were getting into First Amendment territory.
Judge Dairman than ordered that the Show Cause hearing for the TRO would be declined just like their original TRO request had been and that the court was now in recess.
Justice prevailed
Outside of court their attorney conferenced with my attorney and Phillip came back to me that they really wanted to get this settled and that their main issues with me were this Internet site. They felt that my issues were with Mike and that I should leave them out of it. They wanted to know if I would take the reference to Splash Custom Pools and Spas out of the home page. At this time I will stand by my first amendment rights and say "bugger" and other less than couth words and phases. I have laid out some of the evidence above that I believes shows that they were active willing participants to my allegations of greed, fraud and forgery by Mike. Believe me when I say that I have a lot more evidence that I believe proves my case. I have simply revealed as much as I have to preclude others in their confederacy from pursuing similar actions with similar results that simply put money in both our attorney's pockets and tie up the court with these ridiculous actions.
Now, being a US Constitution reading (however, not recently) and red-blooded (Fortune, Forbes, Newsweek, Success and Inc. reading) American capitalist I am not above selling out to the system. If Marc would like to close this site down or cause it's content to change he has simply to purchase it from me. I understand from his partner Kyle Morgan that Marc was upset that I even registered splashpools.com (registered with the Internic on September 27, 1996) because he wanted to register it. Well to damn bad. Other companies have had to purchase website names that had been registered and used by someone else. In fact FREEVIEW.COM has made a business of leasing Internet sites they have reserved the rights to. So if you stop by here at sometime in the future to read up on this continuing farce and discover this site having different content or not even being here then you will know that the capitalist system does indeed work. Because for the above to happen you will know that a considerable sum of money will have changed hands for that to occur.
Maples and company have finally served us notice that they want to have Scott Weinberg and I deposed. However again they did not both to check the calendar before scheduling this money waster. They asked for us to be present on May 26, 1997 - MEMORIAL DAY. Sorry, but I don't know about you (the reader) but I am not about to waste my time (and my money) to go to an interview on a holiday. We have told them to pick another day. Morons!
The other day I was asked to go to a meeting of the NSPI (National Spa and Pool Institute) board meeting of the local chapter here in Central Arizona to address the petition of Marc, Greg, etc. petitioning to gain membership in the NSPI. Their ad in the Phoenix Yellow Pages already has the NSPI logo on it - a violation of the NSPI regulations. I told the assembled group that although I do have an axe to grind I felt I needed to let the board members know what kind of people I felt that the new Splash Custom Pools and Spas, LLC guys were. I provided a brief outline of the issues and time outline and the board members tabled a discussion of the petition until the membership chair had a chance to review the evidence.
A representative of an insurance company that is in contact with the "others" tried to impeach my appearance by saying that they had "sued" me as if that somehow mitigated their actions - besides I had already told them that I had an axe to grind. After the meeting he and I talked and it was apparent that he had only heard their side of the story (by the way Maples has yet to upload anything yet, although he checked out the site again for about an hour the other day) and kept saying that there was two sides to everything. What their sides is I have yet to hear because I even kept asking him for it.
We finally got a notice from the Arizona Registrar of Contractors concerning the complaints that we had finally against Greg's Southwest Aqua Structures contracting license (now cancelled and moved to his new company). The ROC as given them essentially 15 days to respond in writing to the allegations that the ROC believes they may be in violation of the following provisions. A.R.S. 32-1154A paragraphs 2, 7 and 13 as well as A.R.S. 32-1151 paragraphs 15 and 16. They are supposed to respond in writing to me as well as the ROC. As soon as I have it I will post the paragraphs they are in violation of, their responses and of course my "humble" opinion of their answers.
Reading the Phoenix New Times today I wonder if they might be interested in this story. It has many elements that make a good story: Drugs, Hypocrisy, Homelessness, Fraud, Forgery, Greed, Unscrupulous Construction Contractors, On-line romance and adultery! Might have to drop them an email....
Back on May 14, 1997 the ROC mailed us a copy of the CITATION AND COMPLAINT (case # M97-1364) filed against Greg's license for Southwest Aqua Structures and listed the five violations that they felt he is believed to be in violation of. In the complaint they gave him 10 days (plus 5 if he was notified by mail) to respond to the complaint so that they could schedule a hearing date. In the complaint the ROC states "A copy of your answer must be mailed to the Complainant." (Underline added by me). Well today I called the ROC since it is now two days past the deadline and we have not received a copy of their answer.
The ROC told me that they got Greg's answer on the 23rd of May and that they will be sending me a copy of his answer and notification of the hearing date the first part of next week.
Yesterday, on the morning of Thursday, June 12 I received a phone call from a man who introduced himself as Randy Klein (unsure of the spelling, so Randy if you are reading this sorry if it is not spelled correctly). He told me that he had been hired by Marc Maples to act as a mediator in our dispute and that he wanted to talk to me. I asked him if he had talked to my attorney and he said no, but that if I wanted him to he would. He further went on to intimate that his "services" were to reach an understanding without bringing the lawyers in. I advised him that the lawyers were already involved. He said that he had already talked to a number of people and had one more person to talk to before he talked to me and wanted to know if I would meet with him on Monday or Tuesday of next week. Due to my busy schedule I told him he would have to call me the morning of the day he wanted to meet so that I could check my calendar since meeting with him was not billable time for me. He was a little incensed that I wold not drop my schedule to meet with him so I offered to meet with him that very afternoon. He had to decline however he said, since his schedule was already full (I guess it is okay for him to have things to do, but not for anyone else). I then offered to meet with him today, Friday, June 13. He said that would be fine and that I could have my attorney present if I wanted and that I could tape the meeting too. We set 10:00am as the time for our meeting at my office. I asked Mr. Klein to fax me over some information about his services but he declined and said that he did not have any with him but that he would bring some to our meeting. He also did not give me him telephone number.
I called my attorney and Scott's attorney to tell them about the call and the planned meeting. Neither one was happy that I had scheduled this meeting without them being in the loop but that as long as I followed some basic rules in taping the conversation, etc. then it would probably be alright.
Well, Friday morning rolled around and after getting to the office at 7:00am to get stuff out of the way so that I could take an hour out of my day to meet with Mr. Klein I waited from 10:00am-11:00am without Mr. Klein ever showing up or even calling to say he would not be able to show up. So, Mr. Klein if you read this you can save yourself a dime. Do not bother to call me again. If you have anything to say to me you need to say it to my attorney, Philip May. I do not have another hour or minute to waste on you.
I had to call the ROC again today (June 13, 1997) to advise them that I still had not received a copy of Greg's answers to the complaint that they had issued against him despite there explicit instructions that he had to do that. The lady that I talked to agreed to fax me a copy. Greg's answer was quite humorous in both content and presentation. One the content front Greg's main defense was one of ""innocent ignorance"" (the quotes are his) and his presentation was a handwritten three page opus that looked like he had received a copy of Roget's for his birthday. One issue that Greg touched on that raised my wife's eyebrow was when Greg stated "my current civil case will probably take over a year…" To which I must say, what case are you talking about? You are not named in the suit with Conway and did not sit with him in court and only Marc is mentioned in his suit against me. In fact when we last met in court Scott and I sat at the defendants table while Marc sat alone at the Plaintiffs table. Therefore I wait with great anticipation for you to explain the "complexities that I cannot disclose now" as you stated in your answer to the ROC.
Well, Mr. Klein showed up in my office today, June 16, 1997, at 9:55 am and said that he thought that we had made out appointment for 10:00 am on Monday. I gave him the possibility that he may gotten the day wrong so I agreed to sit down and hear what he had to say.
To say that Mr. Klein is acting as a mediator trying to arrive at the truth is in my opinion quite a stretch. He said that he is a friend of a friend of the "Confederates", later he identified this friend as being the same insurance agent that wants those guys to be admitted to the local NSPI chapter (so he can sell them insurance, I guess). I asked him if he was doing this out of the kindness of his heart or was he being paid. He answered that yes indeed he was being paid by Marc Maples to see if we could reach a solution to our issues. He further stated that he was not an attorney, but that he could do anything an attorney could except go to court. Mr. Klein even suggested that I hire someone like him so that I could save on attorneys fees! I wonder if Mr. Klein's employer AmeriCare,is aware that he moonlights during the day has a "mediator-for-hire".
Mr. Klein's main wants and points seems to be the following:
Marc and Greg were duped by Mike (I guess he is trying to say that Marc and Greg were operating in a vacuum and were unaware of us until after they had started their company)
Mike is not to smart (I had to agree with him on this point)
They want to fire Mike but they are stuck with him.
There was no conspiracy between Marc, Greg and Mike
That I attacked them first by using this Internet site
That because SplashWorks, LLC had not filed an official D.B.A. form with the City of Mesa than our use of the name Splash Custom Pools and Spas was therefore invalid.
That he can force this Internet Site to be closed down
That Marc, et. al. will not pay anything to see this site closed or changed in order to close this matter
That Marc, et. al. will not pay my attorney's fees to close this matter
That he can break the veil of our LLC (I thought he was "acting" as a mediator between Marc and I)
That I did not have anything to say in the running of the LLC (!!!!????)
That Mike had not "forged" my signature, because he does not think we had anything in writing that said we required two signatures
That payments to me by the LLC were not draws, but that Mike's were. (!!!!????)
That I received reimbursements from the LLC (What was I and my other company just supposed to keep putting money in and not get anything back!?)
He kept asking me what it was that I wanted from his clients and when I pointed out the items raised in this site he did not understand. So I pointed out for him that I wanted my attorney's fees reimbursed and that if they wanted this site to be closed down then they could make me an offer for it. On this subject he really showed that he is not very technology aware. He wanted to know how much I wanted to be compensated for the time spent to put this stuff up here! I told him that was not what they were buying. They were buying the name splashpools.com. He then said that they had registered the name Splash Pools with the ROC and that what would stop them from making their own splashpools.com. I pointed out that the ROC is local but that domain names are global. That was when he again threatened that this site "has to stop" and that he will get it stopped.
After enduring an hour of this complete waste of time the meeting mercifully came to an end. I told Mr. Klein that anymore contacts between he and I would need to come through my attorney.
If you would like to hear or read some of Mr. Klein's more outrageous statements click here.
Marc's attorney talked to Eric Hitchcock (Scott Weinberg's new attorney) that they would like to see about getting this thing settled so Scott and I went with our attornerys to a meeting at their attorney's place. We had decided that for the sake of getting this nonsense settled that we would let them off with just paying for the legal fees that they had cost us. We would not seek to get anything else out of them. Additionally we offered to provide them my rights to the "Splash Pools" name, give them the cool Splash logo that we had so they could replace that rip-off logo they were currently using and I would even give them this Internet Site (domain name). Lastly we even offered to withdraw the complaints that I had filed with the ROC against Greg's license and to then not show up at the scheduled ROC hearing if the ROC did not withdraw my complaints.
Everyone I talked to thought I was giving up to easily, but I pointed out to them that this way this whole nonsense could go away and I could get back to business (in legal fees alone this whole nonsense has cost me well over $14,000 since January!).
Their attorney came right out and offered us $3,000 to settle this matter and my attorney countered that the number we were willing to settle for was closer to $7,000 and explained how we came up with that number. Marc's attorney thought that this was a fair number and even told my attorney that his clients had already burned through the retainer that they had paid him to take the case and that with depositions scheduled for the next week they were either going to have to pony up some more cash to him to continue their losing cause or they could pay me to have this whole thing cease.
Their attorney then came outside to discuss the proposal with his clients. Since Marc's attorney's office is quite small we (Scott, his wife and I) had been in a small empty office off the side of the waiting area while Marc, Greg and Mr. Klein waited in the reception area. Marc, et. al. went outside to discuss the issues presented to them. During their discussions I looked out the window to observe the proceedings. What I saw was quite humorous. All the time that Miller (Marc's attorney) was talking Marc would keep looking down and shaking his head. After this episode Miller went back into the meeting with Philip and Eric.
Miller told Philip and Eric that they would get back to us.
They later notified us that the depositions for that coming Friday would be put on hold. Philip told Miller that was fine but that he should remember that the ROC hearing for Tuesday was still going to occur.
On Tuesday I went to the ROC hearing prepared with multiple copies of my evidence not knowing what to expect since I would be representing myself in this hearing. I took Scott Weinberg along to provide testimony if required.
When we got their we saw that Mr. Klein was there but that Greg had apparently not yet arrived. We were shown to the hearing room that would be ours for the next few hours and then when Greg finally arrived Administrative Law Judge Eric A. Bryant came in to get the proceedings going.
After explaining how the hearing would be held we proceeded to my opening statement and the presentation of my evidence. I laid out my case and tied it together with a timeline. While asking Greg some questions under direct examination he continually attempted to verbally insult me. I did not say anything or object at this point hoping that the Judge would step in and admonish Greg for his behavior (or lack thereof!). The admonishment was not forthcoming.
After I presented my case (testimony) the Judge told Mr. Klein that he could proceed (Mr. Klein had identified himself at the beginning of the hearing as being Greg's consultant in this matter). Mr. Klein then started to give his opening statement at which point the Judge had to stop Mr. "Fortunately I've learned how to do it all. I can do everything an attorney can do except in the court room." Klein. That it was not time for him to present his case but rather it was time for him to begin cross examination of my testimony.
Mr. Klein made a few half hearted attempts at cross but since he had not taken any notes during my testimony he was not prepared to ask any questions. Every time he wanted to ask me questions on subjects that had not been addressed or explored on my direct I objected to his cross. For the most part I was victorious in my objections, except for the times when the Judge wanted to hear the answer. I was not objecting to stop from revealing answers to Mr. Klein, just to throw Mr. Klein off and rattle his thinking (this did not appear to be to hard to do!).
Finally it was Mr. Klein's turn to begin his opening statement. He had made a statement at the beginning of the hearing that my interpretation was "we will humor Mr. Riddle with this hearing but that we will show the Judge in our opening statement that this hearing should not be happening." In fact, Mr. Klein tried to get the Judge to continue the hearing for a later date after the Judge refused to suspend the hearing since there was already a hearing on similar matters in Superior Court. The Judge refused this request also. Mr. Klein that presented an incredibly weak opening followed by an even weaker presentation of evidence. Mr. Klein had not come prepared. He did not have extra copies of his evidence for us as well as the Judge and everytime he gave the Judge a piece of evidence I objected since I did not have a copy and did not know what was being shown to the court.
The funniest thing that happened was when Mr. Klein tried to present into evidence a court document that said that SplashWorks, LLC was not a viable company and that therefore it should not be allowed to bring this complaint against Greg's license. I asked the Judge if I could see this "document" after I objected to it. It was the Order by Judge Dairman rejected their attempt to get a restraining order against me. I quickly explained to Judge Bryant what Judge Dairman's ruling meant.
Judge Bryant then had to stop Mr. Klein from "testifying" since he could not make statements about things he had no knowledge of but would instead have to get his client, Greg, to answer questions. It was obvious that he was not prepared for this and was really flustered.
During my cross examination of Greg after Mr. Klein got through Greg continued to verbally insult me and then even made a rude hand gesture at me. I then objected and the Judge said that he saw what was going on.
Probably the best thing that came out of the hearing was when Mr. Klein said that they would probably have to plead "no contest" to the charges! The Judge asked Greg a couple of times if he understood this plea. Greg said that he did.
At the conclusion of the hearing Judge Bryant explained what would happen next and when we should anticipate getting the findings.
Scott and I came out of the hearing very happy. Greg and Mr. Klein did not. So sad.
After a few weeks I called the Hearing office to see if the Judge had released his findings yet and he had. I then asked and received a copy of what had been sent to the ROC. Judge Bryant said that while Greg was in the wrong and had been contracting without a license and using the license for a different company than that named on it he had not damaged anyone and that since the license the complaint had been filed against was now cancelled there should not be any more sanctions against Greg.
Judge Bryant was very fair and impartial in the hearing but I was disappointed in his conclusions based on his findings of fact.
My attorney had told me that probably all that would happen is that the ROC would level alight slap on the wrist with a few days suspension at most. Now I was faced with the ROC making it's ruling under a recommendation to do nothing.
Boy was he wrong!!!!
The Registrar of Contractors in Arizona is Michael Goldwater, Barry Goldwater's son. Michael, like his famous US Senator father minced no words in his conclusions to the same findings of fact forwarded to him by Judge Bryant.
He found that Greg had done a "wrongful or fraudulent act" against me and the general public.
He found that Greg had engaged in "false, misleading or deceptive advertising"
and had thus violated Arizona Revised Statutes 32-1154(A)(7), (15), (16) and (13) in addition to Arizona Revised Statutes 32-1151.
Michael Goldwater then went on to say in his conclusions that there was no mitigating circumstances and that Greg had shown a "blatant disregard for Arizona's contracting laws." He then ordered that Greg's license be revoked 35 days after November 6th 1997!
Now, since Greg's license had already been canceled how does the revocation affect him?
Well it appears that the revocation will follow him to his next license - the one held by the "new" Splash Custom Pools and Spas.
Funny thing, we found out a few days ago that Greg had resigned as the qualifying party on that license back on September 12 and was now working as a construction superintendant at Hawaiian Pools. Does this mean that Greg is no longer with Splash Custom Pools and Spas as a partner? I will be finding that info out tomorrow on Monday, November 10. Maybe Greg is working at Hawaiian to supplement his income (or lack thereof) from Splash. Since Greg resigned Marc has 60 days to get a new qualifying party for the license which means he has to have someone in place by November 11th since October had 31 days. I have been calling the ROC checking on the status of that since I found out last week. I will also be calling the ROC on Monday to inquire as to the fate of the Splash license now that Greg's has been revoked. After all the Splash license was obtained to replace the Southwest Aqua license.
Oh what a tangled Web we weave when first we practice to deceive!
We also found out a few weeks back that Marc and Greg had fired Mike Conway! Like I said above - "no honor among thieves".
Well it appears that the "new" Splash Custom Pools and Spas will suffer the same fate as the original. It appears that Greg and Marc have indeed split up and that possibly Marc did not even know that Greg had resigned as the qualifying party on the license until about two weeks ago.
A friend of mine who does pool service work recently picked up a pool that Marc and Greg finished a litle while ago (a pool that took FOUR months to build!) and this pool is screwed up and needs a lot of things fixed on it. However the homeowner said today that he has been trying for two weeks to get someone to return his calls about getting these problems fixed and he has not heard a peep from them.
Unfortunatly his story is not unique. Today when I called the ROC to see if their license had been suspended I found out that they already have three complaints filed against them. One is by an excavator (owned by Hawaiian Pools no less) for non payment filed toward the end of September. One from a homeowner filed aroung the end of October for various reasons and another amazingly enough filed on the same day as the ROC ruling on November 6th for non completion.
With this knowledge I called Kyle Morgan to float a possibility to Marc that would allow this thing to come to an end.
I told Kyle to get the word to Marc that the following might interest him.
Marc is getting ready to lose his license
We have a license
If he has any pools that need to be completed and if these pools are not:

A. Screwed up

B. Have enough money owed on their contracts to complete them and ensure that the subs can get paid and that we can get compensated for the time spent on them then we would be willing to complete the job under a new contract with the homeowner.

If Marc wants to do this he would enjoy the following benefits.

A. Stop possible lawsuits against him by the homeowners for breaching his contract with them, and

B. He could drop his lawsuit against me and I would not seek to recover attorney's fees from him (I would pay for it from funds from the jobs we completed)
Again, I am seeking to do the right thing as far as the customer is concerned. Plus it would be fun to rub their noses in the fact that they failed again and we again had to come to the rescue of the customers as we had done for many others over the past year.
I am know waiting to hear what Marc wants to do. The clock is running and there are no timeouts remaining. I am not very hopefully that he will see his way past his anger to see that this is really the best alternative for him to pursue. (None of his "associates" have yet shown the "sense God gave a Dog to come in from out of the rain")
More to come…….