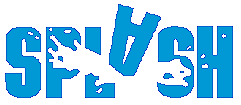 The Sordid History of
Splash Custom Pools and Spas
(as used by SplashWorks, LLC)*


1996 - Success

---
Toward the end of 1995 John's life continued to come apart at the seams. John was unable to budget himself to live on the income from the sale of his accounts to Kyle and Chip. He filed for personal bankruptcy protection and ended up the year getting divorced from his first wife leaving her with their four kids (including an infant) and started dating a new girl who had a baby of her own. Mike and I had spent hours trying to talk John out of this course. Many is the time I would call my wife when I was headed home from a late night meeting with John and Mike and tell her "we had another "come to Jesus" meeting with John and he has still not gotten religion."
It became apparent at our company Christmas party held at my home combined with one of my other companies MicroWorks that John was just not going to pull out of his dive to hell. So after the party Mike and I approached my brother-in-law Scott Weinberg to take over, as an employee, the functions that John was supposed to be providing - construction supervision. I bought a used Toyota P/U truck at auction (later reimbursed by the company) for Scott to drive until we had funds to pay for a new truck. We later bought (using my credit, through my father-in-law) a 1996 Ford Ranger for Scott to use.
The lease on my office space on Broadway was expiring at the end of February 1996 and since it had fit my needs and John Merrell's while he operated Splash Pool Service, but would not fit our new needs we looked around for a new space. Mike said that he had always had his eye on the Great Western building on the northeast corner of Val Vista and Southern so I signed a lease in the name of MicroWorks for the space in Suite 100. Mike and I decided that we would each take one of the offices in the suite and that I would take the larger of the two offices since I would have two or three people sharing my office with me. Mike would take the smaller of the two offices since he would be in it alone. We further decided that we would exercise an option in our operating agreement to remove John from membership in the company since he was going further down the road of alcohol and drugs (not taking the prescriptions he was supposed to and taking illicit drugs he was not supposed to). It was decided that his removal would occur effective the same day that we made the move to our new office. I choose to only take a one-year lease on the new office since I did not think it would be big enough for us the next year.
To add insult to injury Kyle was in danger of losing the commercial accounts he had bought from John and he contrived to play on John's financial condition to get John to take back those commercial accounts in exchange for John releasing Kyle from the last year of payments. John was unable to comprehend that not only was he in no condition to resume servicing those commercial accounts but that the accounts were already essentially lost and that Kyle was just attempting to get out from under his debt obligation of about $2,000 a month to John.
Since the trucks that Mike and John drove where in John's name we made the offer to him that we would keep the trucks and keep making the payments on them or John could take them back to sell them. John at first decided that he wanted his truck back so we gave it to him after consulting with his family. Later he came back and said that he wanted the other truck that Mike was driving also because he had a buyer for it. We then ordered a new white Dodge RAM extended cab 4x4 for Mike to drive (again using my credit).
We even had conversations with Marc Maples about going in together on our Truck orders to try and get a better price because he was ordering a new Dodge Ram at the same time too.
We made the move to the new office at the end of February and things started to look up. We found another swimming pool company that was going out of business, Allstate Pools, and brought over the staff from there to work for us. Greg Bartzen to do designs (he had worked for a couple of other pool companies: Hawaiian and Executive among others and even had his own company for a while: Southwest Aqua Structures), Steve Hulse for commission sales and his sister P. E. to be our receptionist/scheduler.
On March 14, 1996 with check #1459 I made a personal loan to Kyle Morgan of $2,000 because he said that his company Splash Pool Care was having cash flow problems. Although I did not ask to be paid back with interest Kyle volunteered to do so. On March 25, 1996 I received a check from Splash Pool Care in the amount of $2,275 to repay Kyle's debt with interest. This item is important because it is just one more nail in the coffin of their later assertions.
Mike soon started to complain about the job that P. E. was doing as Scheduler and he had Greg let her go. Greg then recommended that we hire a lady (with the initials of) C. P. to take over in that position. She too did not last long because again Mike started to complain about her performance. Steve then took over scheduling since he was not doing very well in sales (in fact Mike at first wanted to fire him also because he was not producing any of his own leads or producing on leads that we gave him.) Steve did very well in picking up the job of scheduler to the extent that a custom piece of software that we were writing to do the job was shelved. Mike was also complaining about the job that Scott was doing as Construction Superintendent so he decided to take over that role himself and move Scott into sales since Mike's initial role of sales and design was now being handled by our employees.
Around this same time Mike was finding it difficult to deposit checks into our BankOne account when the check was made out to Splash Pools since the company's legal name on the account was SplashWorks, LLC. This is a problem that neither I nor Scott ever had when we deposited checks. The final straw that caused us to move our primary accounts came when I went with Mike to the BankOne branch at the corner of Country Club and Southern. Mike blew up at one of the tellers there and made very loud and disparaging remarks about one of the bank's employee's toupee as we were leaving. It was at that point that I then went to Firstar Metropolitan to open a new account for us.
On September 26 1996 Mike and I spent the whole day together taking pictures of a pool that we had done for Schell Development that was going to appear on the cover of an advertising magazine. I had wanted to talk to Mike about inequities in the distribution of draws between us. To that end I printed up a spreadsheet that showed the funds that I had loaned to the company, the dates when those loans were repaid (generally 60 days and without interest) and the weekly draws he was taking while I was not able to take the draws due me. We got so involved in taking the pictures that I forgot to bring up the spreadsheets. Mike found the sheets later that night (I guess) and instead of asking me about them he appeared to think that the amounts shown as repayments to me were funds that I had taken.
The next week Mike and I had our first argument when I asked Mike what was going on during a mobile telephone conversation. Mike said that there was nothing wrong. However, when I pressed him on his attempt earlier that day to unilaterally have Greg's wife J. B. come in as "bookkeeper" he started yelling that I kept the books from him and that he wanted to know why the company had "paid" so much money to me. This despite the fact that a computer had been put on his desk, connected to the network, an icon created for him that pointed at the accounting software (Quickbooks Pro for Windows) and the password for the accounting file given to him. The password was made to be easy so that even Mike could remember it, "Bigwater".
The next day, October 2, 1996 I arrived at the office and discovered that someone had gotten into my desk. They had removed all of the bank statements, cancelled checks and accounts payable bills along with the checkbook for the account at Firstar and our Operating agreement with the company seal (this is still in Mike's possession). In addition to feeling violated that someone had gone into my desk I was pissed off! I had a late lunch that day at the Red Robin in Scottsdale with my partner in MicroWorks, Scott Holly, and decided that since I did not know what Mike was doing I needed to protect myself.
Since Mike had no assets or investments tied up in the business it would not have been any big deal to him to take the money and run. The office, phones, mobile phones, pagers, trucks, etc were all in my name - not one item was in Mike's name. I called our representative at the bank and told him that I wanted our account frozen from any withdrawals, money could be deposited but no funds were to be withdrawn. The representative told me that he could not do that since our account had two people that could sign checks independently and therefore both signers would have to agree to these new conditions.
That being the case I called my attorney Ronald Compton to seek his advice and he advised that I might want to obtain a cashiers check for the company's funds made out to the company and keep it in a safe deposit box until this dispute was settled. I then called the bank and talked to our representative to tell him what I wanted to do. He was very reluctant to do this (the balance at the time was over $45,000) without obtaining Mike's additional authorization. I then suggested that I would try and get an emergency court order to accomplish this. I then called a Judge that I know to find out what would be required and the amount of time to accomplish this. I then headed to the bank to get the cashiers check. While driving to the bank I called to let them know I was coming and they informed me that they were nervous about this activity. They said that they had consulted with their attorney and had decided to freeze the account since they had heard conflicting information from both Mike and myself as to the disposition of our company funds. I then expressed my relief because the bank was doing exactly what I asked them to do in the first place. I said thanks and that I would be there shortly since I had funds that needed to be deposited into the account. When I got to the bank to deposit the funds they expressed amazement that I wanted to deposit funds into an account that I knew was frozen. I told them that my only concern was the preservation of the company's capital.
Then I sat back to see when Mike would come to the table to discuss these issues now that the funds were tied up requiring both of our signatures. Since I had never relied on funds from Splash to pay my bills or feed my family I knew that I could force Mike to meet on my terms. Finally I got a call from him that he wanted to talk to me and we scheduled a meeting in our office.
The morning of the meeting, October 3, 1996 as I was headed to Scottsdale for a meeting with a client of mine I got a call from J. B. asking me if I would call her later and I told her I would page her when I could talk. She did not give me any indication what she wanted to talk about. Later when I paged her I never got a call back from her. This became important later when she disappeared.
Not thinking that this meeting with Mike would be overly productive I set two ground rules or I would leave: #1 The meeting was to start at 5:00pm and at 6:00pm my alarm would go off to signal the end of the meeting and #2 If anyone raised his voice I would get up and leave without warning. Surprisingly, the meeting did accomplish the task of clearing the air and allowed us to proceed on with operating the business. The main items that I wanted addressed were that our checking account would require two signatures on every check and that the company would again schedule regular weekly staff meetings so that we could do more than just give lip service to the espoused virtue of communication. From day one of the company's operations I had tried to get first Mike, John and I and then later Mike and I to sit down twice a week to discuss company business. Getting these meetings to occur was more painful than pulling teeth! Mike never wanted to attend, schedule or follow up on items raised at these rare meetings. Greg attended the above meeting between Mike and I to act as referee (I guess) if needed and he and Mike brought up the topic of making Greg a partner in the company given the skills that he brought to the business. I again reiterated to them that I did not have a problem in principle with this but would not allow it to happen until there was a change to the company's Operating Agreement that protected my interest given the apparent attempted usurpation of my interest by Mike.
In retrospect this "agreement" probably was just an effort by Mike in concert with his confederates to be a delaying tactic until he could get another company up and going given the fact that a new company with the name of Splash Custom Pools and Spas, LLC was registered with the Corporation Commission only a few days after this meeting.
Our bank wrote us a letter dated October 2, 1996 saying that they would not release any funds without the express written authorization of both signers. In response I wrote a letter dated October 4, 1997 apologizing for any problems we may have caused them and both Mike and I signed the letter. For the next 6 weeks or so the company continued on without major issue until the late afternoon of Friday, November 15, 1996
On a personal side for Greg however October 4, 1996 was not a day for reconciliation. Sometime during the day J. B. (who Mike and Greg wanted to take over as our "bookkeeper") took off for California to be with some guy she had met on America On-line leaving Greg and his two girls without any money and only a pile of unpaid bills. It appeared that she had been setting aside their family money for months in anticipation of taking off. My family and I came to Greg's aid by purchasing $100.00 in gift certificates for his girls since J. B. had thrown away his oldest daughters clothes when she left. Additionally my wife looked after his youngest daughter (elementary school age) while his oldest daughter was at school and Greg was working. We also bought over $200 worth of groceries for them since they had little money and a pretty bare fridge. My wife also rallied her friends to round up clothing that their kids were no longer wearing so the Greg's girls would have something to wear. That next weekend Greg took his daughters out of town to his parents place in Sedona and he asked me if he could keep his car at my home since he was afraid that J. B. would come back and take it if it was sitting unattended outside their apartment. I agreed and while we had it we fixed a leaking tire on his car and washed and the cleaned it up for them when they returned to Phoenix.
On November 15, 1996 I was in the car on the way to the airport with my family, to meet my sister and mother to fly to Salt Lake City for the weekend to visit my maternal Grandmother for her 80th birthday when I got a call from Mike. He was calling to let me know that he had just fired my brother-in-law Scott Weinberg. He told me that Scott had forced a confrontation with him over lies that Scott felt that Mike had said and that he had then fired him. I called Scott at his home to find out his side of events. He pretty much agreed with Mike's assessment and after hearing both sides it was pretty obvious that Mike's temper and inability to deal with employees and people was rearing its ugly head again. I told Scott to hang tight for the weekend since there was little I could do but that I would get this resolved on Monday.
When I got back to town I engineered a reconciliation that entailed Scott apologizing to Mike privately for raising his voice, however Scott did not apologize for what he actually said - only how he said it.
We had been using Kyle's company, Splash Pool Services to provide startup, maintenance and repair services for the pools we had built and we even used his quasi partner Marc to supervise one pool in north Scottsdale. Mike complained about Marc's performance on this one job that he supervised so much that we did not give them any more to supervise. In 1996 Kyle's company invoiced us for a total of $3,379.67 in services performed and in 1997 we received invoices totaling $411.50 from him before our operations basically ceased on January 31. Mike was always talking about wanting to add service to our construction business but we would be precluded from doing so by Kyle's presence. To address this issue we held a meeting at the Black Angus restaurant in Mesa on November 9, 1996 with Mike, Greg, Kyle and myself to discuss preliminary possibilities of merging the two companies into one. Unbeknownst to me back channel moves in this direction had already been started with the formation of Splash Custom Pools and Spas, LLC by Marc Maples, Kyle Morgan and Greg Bartzen. We had already done joint advertising with Kyle and his company Splash Pool Services and this seemed like a natural extension of those efforts. These discussions did not proceed because Mike then started to complain privately to Greg and I about the quality of service that Kyle's company was providing and we then used a few other pool companies to do some of our service calls.
Finances were tight for us in the month of December due to our finances being overextended building first mortgage pools and homebuilder accounts. On many of the first mortgage pools we are required to put 50% of the pool contract amount into escrow before was can even begin construction. At the completion of the project we would receive the contract amount and the 50% escrow funds back, however we did receive any interest on the funds that were held. This is quite a scam if you look at the numbers. For example say that a typical mortgage company is funding 50 homes with pools at anyone time and that the average price of each pool is $20,000. Therefore each of those pools means that the mortgage company has an escrow account continually holding $10,000 x 50 = $500,000 for which it can earn interest without having to pay anything for the use of that money. Since funds were tight I paid personally for our joint Christmas party that year, which was again held at my home. We watched our finances that month and could only pay sub contractors that were pressing us for payment. One of these subs was Todd Prince of Boulderman, Inc.
In 1995 we had built a pool for a Mr. E. D. and the excavation and boulder work had been performed by Todd with his company (then called) Prince Excavation. From day one the waterfall on this pool had leaked but we could never get Todd to go back out and fix the problem. We expended funds to have our staff look at it and to have American Leak Detection determine if the leak was in the feature or the plumbing. They said that the plumbing was fine. Because the feature leaked Mr. D. did not make his final payment on the pool.
Finally on Monday, December 23 1996 I put my foot down with Mike over Todd's continued lies over saying that he would fix the problem. Mike had had Todd do some other work for us that was due for payment but I said that unless Todd fixed E. D.'s feature I would not sign a check for him (our checks required two signers as per our agreement from October 3, 1996). On Tuesday the 24th I wrote out some checks for subs and then left early to spend Christmas Eve with my family. When I returned to work on Friday the 27th I got a call from our bank that they had been presented a check for payment that did not appear to have my valid signature on it. I had them fax a copy of the check to me and sure enough it had a forgery of my signature on it and it had been made out to Todd. At the time that the bank called only Steve and myself where in the office and Steve and I both felt that Mike would not have forged my signature. We felt that Todd or his wife must have done it. We paged Mike to inform him about the forgery,
Fri Dec 27 10:17:05 1996

User :MIKE CONWAY -- Paging Co. :PAC*TEL

Msg : MIKE:THE BANK CALLED AND THEY HAVE A FORGED CHECK WRITTEN TO BOULDER MAN 4 $2800, WHAT SHOULD I TELL THEM?SJH
Mike did not call us back about this issue. I then called the Maricopa County Attorney's office to find out if a forgery of that amount was a misdemeanor or a felony. They informed me that it was a felony. I had some funds to deposit so I paged Mike
Fri Dec 27 14:07:22 1996

User :MIKE CONWAY -- Paging Co. :PAC*TEL

Msg : Mike, FYI the County Attorney's office said that a forged check in the amount of $2,800.00 is a Felony. I have called the bank to tell them to hold the check for me to pick up so that I can decide what I want to do with Todd.
While I was in the car headed to Phoenix Mike called me on my mobile at 2:08pm and, during our 25 minute conversation, when asked he said that he did not think Todd or his wife would have forged my signature. He said that he did not know who could have done it. When I pressed Mike about the forgery he continued to say that he knew nothing about the forgery and that it was "no big deal" that my signature had been forged since we owed Todd the money. He additionally said that he had had Greg sign his name before when he wasn't around. Mike did admit during this conversation that Todd had bullied him into giving him a check and that yes Mike had filled it out and signed it, but that he had not signed my name.
When I got to the bank and saw the original check I knew that Mike had now outright lied to me. The check had been filled out and both signatures signed in the same color of ink - GREEN, not a common color like blue or black. Mike never called me that day or that weekend or the next week to admit his lie or forgery. On Tuesday December 31, 1996 I tried Todd on his home line at 1:11pm and finally got hold of him on his mobile at 3:04pm to ask him about the circumstances surrounding his receipt of the forged check. Todd said that he had just run into our office to get the check and that he did not remember who had been there at the time. He said that he thought it was Steve and L. M. (our receptionist). Since Steve had appeared surprised when we first found out about the check I did not believe that Steve was there at the time.
In the mean time L. M. paged Mike with:
Tue Dec 31 09:58:23 1996

User :MIKE CONWAY -- Paging Co. :PAC*TEL

Msg : I JUST TALK TO TODD'S WIFE AND SHE IS GOING TO GET A HOLD OF TODD TO SEE WHAT HE WANTS TO DO SHE SAID UNLESS THEY GET PAID THEY WON'T DO ANYMORE WORK SHE SAID SHE WOULD CALL ME BACK
Mike then called Todd on his mobile at 10:27am and again at 1:59pm.
On Thursday, January 2, 1997 I asked L. M. if she had been there when Todd got his check and she said yes. I asked her why she was still there so late in the day, outside her normal hours, and she said that it was because Mike had asked her to stay since he did not want to be alone in the office with Todd. I now had Mike lying about writing the check and Todd lying about receiving the check. I called Mike that evening at 5:47pm to tell him what I had found.
In addition to this forged check Mike was refusing to bring in receipts for the expenditure of over $10,000 in cash and not bringing in the carbon-less portion to over 10 checks that I had previously countersigned for him to use. This of course meant that I was unable to record who the funds had been expended to and for how much. With this apparent forgery and possible embezzlement I called in the Mesa City Police because I was done playing Sherlock Holmes.