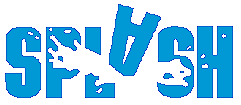 Email sent to us from vistors like you. Notice that I strip out any names, numbers and email addresses of those who would like to respond to this site with their comments to protect you from email spammers.
Want to include your .02¢ worth? Then send mailto:dave@microworks.net
From <XXXXXX@commlitho.com> Tue May 06 01:17:16 1997
From: "XXXXX XXXXXXXXXXX" <XXXXXX@commlitho.com>
To: <dave@microwrks.com>
Subject: Splash page, etc.
Date: Tue, 6 May 1997 01:19:45 -0700
X-MSMail-Priority: Normal

Dave-

I just finished reading the current version of Splashpools.com. First thing that comes to mind is... wow! I am astonished at the events that have occurred! Overall I must say BRAVO to your new version of splashpools.com and I liked your "offer" to Marc to purchase the domain from you! I wager that he is steamed over that paragraph.

In casual conversation several weeks ago I had asked XXX XXXX what was happening with Splash Pools since he had said the Quake server was going to be shut down. (I am glad that it is still up!) Also I knew that you had moved again. He just said that Splash Pools was dissolved or being dissolved. (no details, not that it is any of my business anyway) Well, tonight I just happened to surf over to Splashpools.com and WOW there was the whole story, very well narrated I must say. I realize that this is your side of the story and I think that it is generous of you to offer "the confederates" a page for their point of view. I do happen to believe your side of the story not only due to the fact that I know you are a honest, religious, stand-up guy but also that you have so much data and documentation. I can't believe that these guys do not wish to be done with this and settle rather than submit ridiculous lawsuits that only slow our burdened justice system further.

I must say after reading the whole ugly story that I sincerely hope that you and your family are weathering this alright. I imagine that this is somewhat of a strain on you or at least a time consuming distraction. The fact that your Wife has been dragged into the last lawsuit is a shame and in my opinion just a low-shot at your family. I feel compelled to tell you, although you may already know, that I am happily married for over two and a half years to my wife XXXXXXXX and we have one child (so far), our daughter
XXXXXX. We also are active members of church, First United Methodist of Gilbert. I guess I wanted to say that because I wanted you to know that I also have a family and can relate. BTW- I like your family image map on your home page. I might steal the idea for our home page, hope you wont mind. Also I hope that your friend John is doing better now. I agree that he appeared to be on a bad path.

I am glad to read that you still intend to open a pool building/service
business and also service prior Splash customers. I think that would be great and the right thing to do as far as the prior customers. WHAT about the sentence in there that says something about public office?? You intend to run for public office someday? I think that is great! Just did not know that. Dave Riddle for Mayor of Mesa! Governor?

XXXXX XXXXXXXXX
XXX@getnet.com
XXXXXX@commlitho.com
STAY on target, STAY on target...

>From <XXXXXXX@us.ibm.com> Mon Jun 09 22:59:36 1997
From: XXXX XXXXXX <XXXXXXX@us.ibm.com>
To: <dave@microworks.net>
Date: Tue, 10 Jun 1997 02:00:57 -0400

Prologue:
Epilogue: Thanks,

XXXX X. XXXXXX
XXXXXXX@us.ibm.com
External (XXX) XXX-XXXX T/L XXX-XXXX
Fax (XXX) XXX-XXXX
Pager (XXX) XXX-XXXX pin#XXX-XXXX

Nice Site.
I wish I had thought of that when I had problems with my last landlord.
I wish you the best of luck. I hope these guys wise up and figure out that they screwed with the wrong guy. You would think that they would have given up this crap a long time ago. Well hopefully you will have prevented another unscrupulous contractor from
staying in business.

The pen (keyboard) is mightier than the sword.

XXXX

>From <XXXXXXXXXX@aol.com> Wed Jun 11 10:38:50 1997
Date: Wed, 11 Jun 1997 13:38:45 -0400 (EDT)
From: XXXXXXXXXX@aol.com
To: dave@microworks.net
Subject: No Subject

I'm a business writer in Kansas City, Missouri, and just read your fascinating web page. I think you should definitely try to get some coverage on this, and not just from the Phoenix New Times. At the very least, I'd e-mail the Phoenix Business Journal with a suggestion to view your page, but I'd also try some of the national magazines. Maybe Fortune or Entrepreneur or Inc. Your story about the death of a business and your willingness to lay it all out are a reporter's dream come true. Good luck with your future ventures!
XXXXX XXXXX
>From <XXXXXXXXXX@aol.com> Thu Jun 12 11:57:49 1997
Date: Thu, 12 Jun 1997 14:57:44 -0400 (EDT)
From: XXXXXXXX@aol.com
To: dave@microworks.net
Subject: Re: No Subject

Dave,
Hope you don't mind, but I just e-mailed the editorial staffs at Inc., Entrepreneur and Fortune with the suggestion that they view your Web page and consider your "death of a company" as a story for their magazines. It may not lead to anything, but I think they'll find it as interesting as I did.
The idea for a book could be a good one, particularly if written as well as your Web site. Diary-type books of one person's experiences can be popular anyway, but your story would be valuable to many people interested in business topics--and who isn't these days? I think I'd start by trying to interest a national magazine, but would think about other printed material, too.
Regards,
XXXXX XXXXX

>From <XXXXXXX@aol.com> Tue Aug 26 13:33:19 1997
Date: Tue, 26 Aug 1997 16:33:13 -0400 (EDT)
From: XXXXXXX@aol.com
To: dave@microworks.net
Subject: partnership

Your site hit home with my wife & I. This e-mail is to offer support to you & your family. May you prosper! (Been there & had it happen to me!)

>From <XXXXXXXX@aracnet.net> Wed Aug 27 07:47:46 1997
Date: Wed, 27 Aug 1997 10:40:03 -0700
From: XXXX XXXXXXX <XXXXXXXX@aracnet.net>
Organization: Digital DogHouse - DogBite Records
To: dave@microworks.net
Subject: Finally checked out your site... AMAZING!
X-URL: file:///C|/A/B/VISITORS.HTM

Hiya Dave (Lori too!)
Well, I finally read through your site, and have come to the conclusion that in time, truth and honesty will always prevail, as long as someone takes a stand in defense of same. Liars and cheats may have cloudy delusions about getting away with their nefarious schemes, but as long as there remains a concept of free speech, and access to public dissemination of ideas and facts, the truth will always find a forum.
Having been beset upon by demons of the same ilk as your 'confederates' in my recording career, I can only offer you support and wishes of success in finding resolution to your issues. While in my case I am hardly in any financial position to pursue legal recourse to recoup my losses, my website, too, has done wonders in setting things straight with my fans, much as yours
does with past, present, and future clients.I would hope that in time your 'confederates' will see the light shone by your website, and will cease and desist their silly, childish behaviour (I interpret their lack of response to be akin to being the 'deer-in-the-headlights', they are simply stunned by sheer scope of their idiocy being trotted out before the entire world's eyes).If they choose not to withdraw, the courts will see through their comedy of errors for the petulant name-calling and misguided schoolyard league bickering that is plainly before their eyes and put these charlatans in their rightful place. Then again, there is a much higher authority that we all answer to that will ultimately judge their actions. I hope they have some light breezy afterlife-wear, because I'm sure the temperature will be VERY HOT where they're going!

All the best, Dave! Good luck! Good life!
(Fellow 'Net-ranter) XXXX XXXXXXX

Next comment, anyone.... anyone...